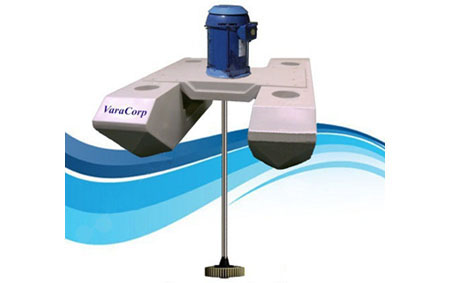 Floating Wastewater Aeration Unit – 5 Horsepower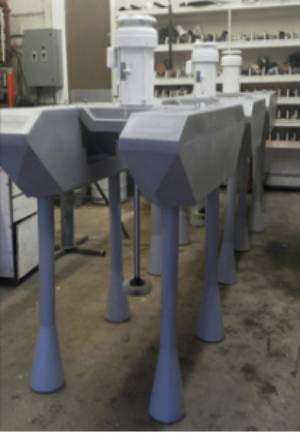 FM 220 or 480V
Stainless Steel Fixed Mounting Bracket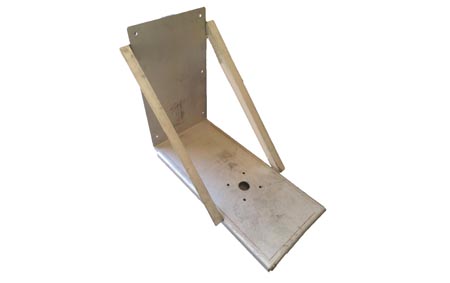 CP 220 or 440v
220 or 440 Volt Control Panel
The panel comes standard with Contact or Manual Motor Starter, and Hand-Off-Auto Switch. The Manual Motor Starter includes short circuit protection, overload protection, and through-the-door operator. The durable, high impact, poly carbonate, gasket enclosure is NEMA 4X rated for outdoor or indoor use. Will never rust nor splinter. Impervious to H2S gas. Never needs painting.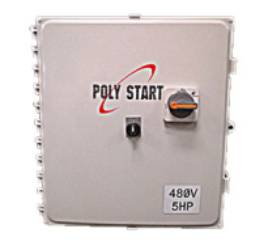 VP 220/440
220 or 440 Volt VFD Control Panel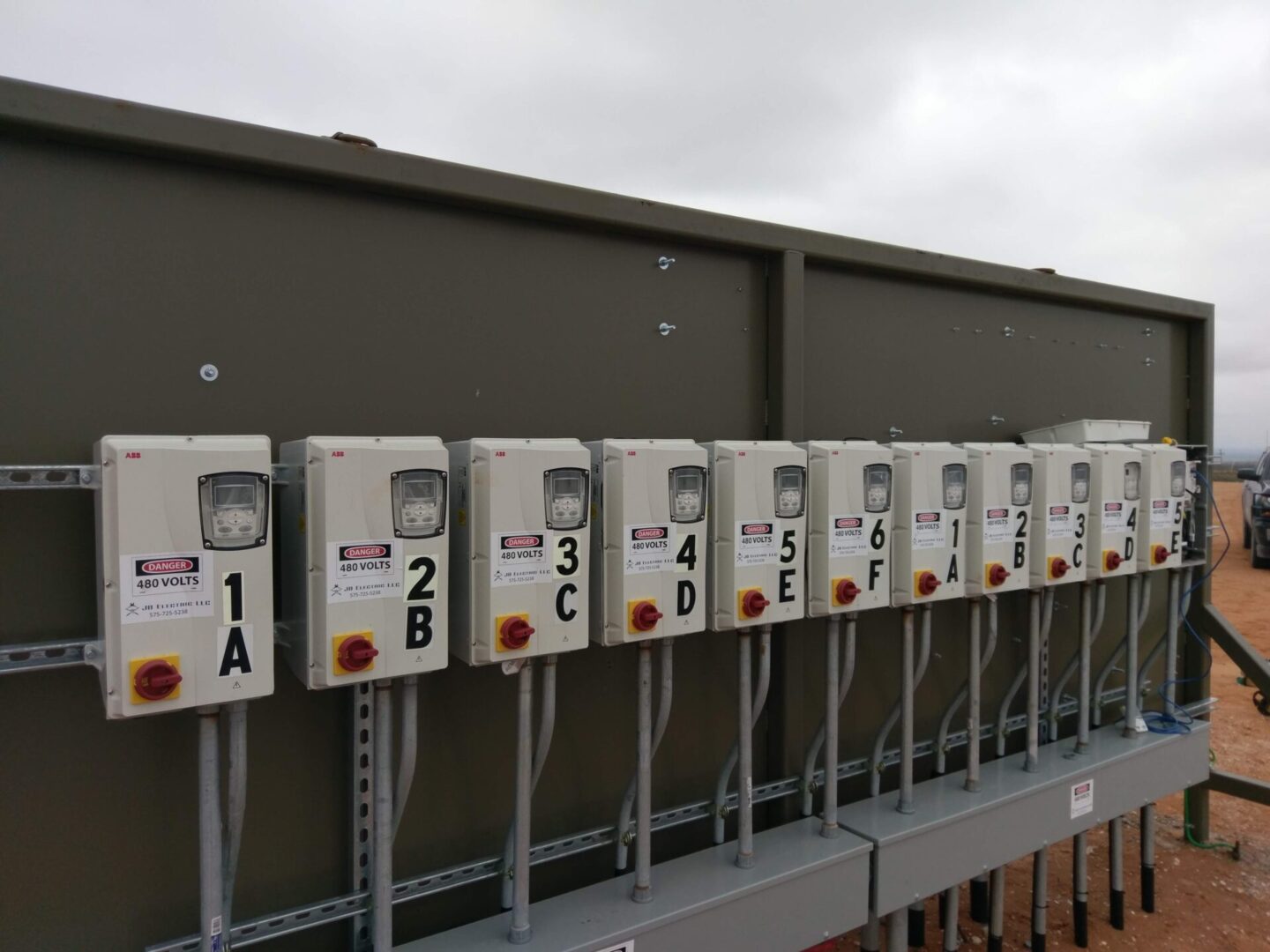 Variable Frequency Drive (VFD) with its starter boxes. The VFD provides protection for over-current, phase loss, unbalanced voltage, motor stall, a short circuit, and a ground fault, to name a few. All of these features will be preset for you at the factory according to the specifications of our engineers. The VFD also makes it possible to slow-start the motor, meaning that the rpm of the motor begins slowly and builds up to operating speed. RPM can also be adjusted to rotate the turbine slower and faster to give versatility to many applications. See-through front allows viewing without opening the box.
WS 220/440
VaraCorp offers the proper wire size for your application, pre-wired to the motor.
VaraCorp offers the proper wire for your application, pre-wired to the motor with strain-relief connectors. All wire is suitable for underwater use and is oil resistant.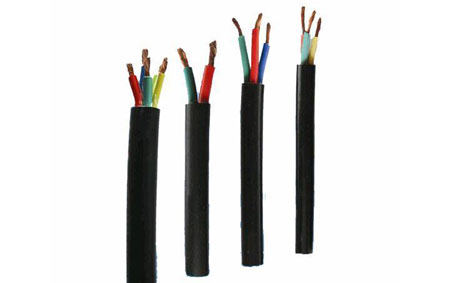 GW Mount
Shore-mount Guy Wire With Peripherals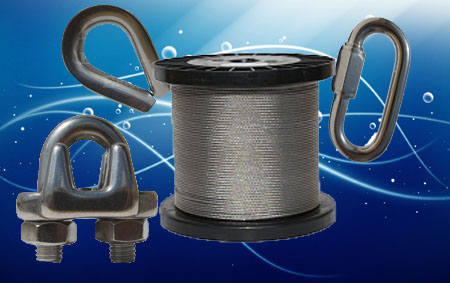 Many of VaraCorp's clients ask us to provide the guy wire to anchor the floating pontoons to the sides of the pit. VaraCorp recommends that ¼-inch stainless steel cable be used to secure the pontoons in the pit or lagoon. We also provide the clamps, thimbles, and other rigging needed with the guy wire. Our assembly instructions give details on how and where to secure the rigging from the pontoons to the shore. We also are available to answer any questions about the assembly or the anchoring of the pontoons.
LX Mount
Layout Diagram For The Location Of The Aerators In The Pit
Some of our clients ask that we provide a scaled layout diagram to show them our suggestion on the location of the aerator(s) in their pit(s). Once we receive the shape and dimensions of their pit(s), we superimpose the aerators onto the pit diagram. We show the length of the guy wire needed, plus the length and the suggested gauge for the electrical wire. There is no charge for this service.